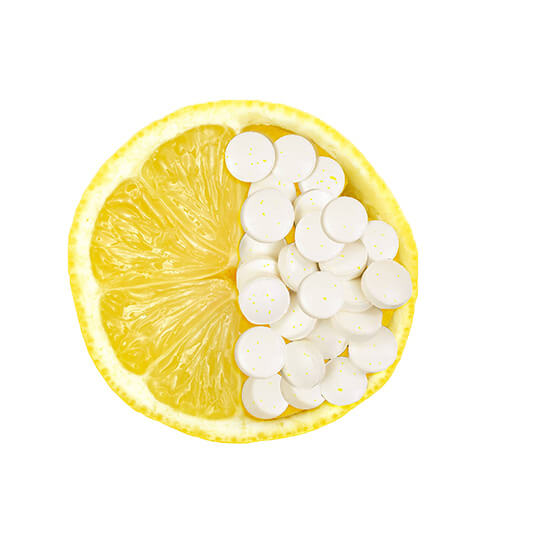 MORE THAN A FOOD SUPPLEMENT
GUMD'E was created in 2014 as the 5th company and it is part of our Sintal Group holding.Our other companies MD'E, Pnk Farmaceutici, Sintal Dietetics and Sintal Liquid are specialized in the production of food supplements in capsules, tablets, sachets, candies and liquids. The experience in this sector has given us confidence to accept new challenges, and become more flexible and responsive to the market demands.
We gathered some of the biggest professionals in the sector and currently are dedicating all of our efforts in research, development, innovation and production of high quality products.
GUMD'E is rapidly becomes one of the leading producers of compressed functional chewing gum in Europe, with clients that sell their product all over the world.
Our mission is to promote health through innovation and development of a unique functional chewing gum
"Productivity is never an accident. It is always the result of a commitment to excellence, intelligent planning, and focused effort"
Paul J. Meyer
| Market driven | Responsible |
| --- | --- |
| Exceed customer and consumer quality requiremnets | Prioritise health and safety |
| Enable innovation in the marketplace | Respect the environment |
| Enhance business performance through technology | Support the local community |
| | Open and honest |
The R & D is concerned with studies regarding the release studies various components during mastication, studies of the different possible compatibility or incompatibility of the Nutraceutical ingredients with the gum base and product stability studies.
Born from the 16 years' experience in the food supplement industry our team of highly educated and experienced professionals is constantly working and dedicating all efforts in the scope of designing innovative products that can satisfy the need of you our partners and of the consumers all over the world. Carefully selected, highly educated with serious professional background or promising future our personnel represent a team of professionals able to cover all commercial or operating needs as appropriately and necessary. Total workforce consists of approximately 54 units, of which 92 % are women.